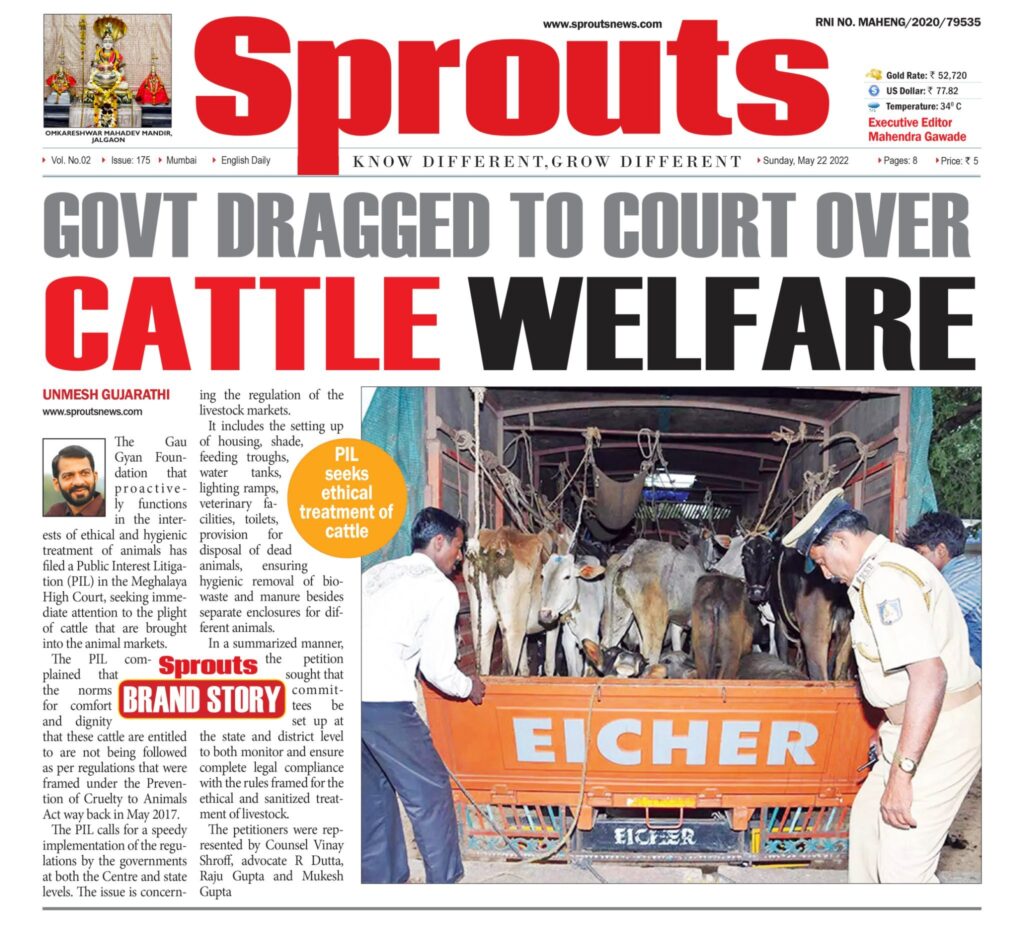 The Gau Gyan Foundation that proactively functions in the interests of ethical and hygienic treatment of animals has filed a Public Interest Litigation (PIL) in the Meghalaya High Court, seeking immediate attention to the plight of cattle that are brought into the animal markets.
The PIL complained that the norms for comfort and dignity that these cattle are entitled to are not being followed as per regulations that were framed under the Prevention of Cruelty to Animals Act way back in May 2017.
The PIL calls for a speedy implementation of the regulations by the governments at both the centre and state levels. The issue is concerning the regulation of the livestock markets.
It includes the setting up of housing, shade, feeding troughs, water tanks, lighting ramps, veterinary facilities, toilets, provision for disposal of dead animals, ensuring hygienic removal of bio-waste and manure besides separate enclosures for different animals.
In a summarized manner, the petition sought that committees be set up at the state and district level to both monitor and ensure complete legal compliance with the rules framed for the ethical and sanitized treatment of livestock.
The petitioners were represented by Counsel Vinay Shroff, advocate R Dutta, Raju Gupta and Mukesh Gupta.
---