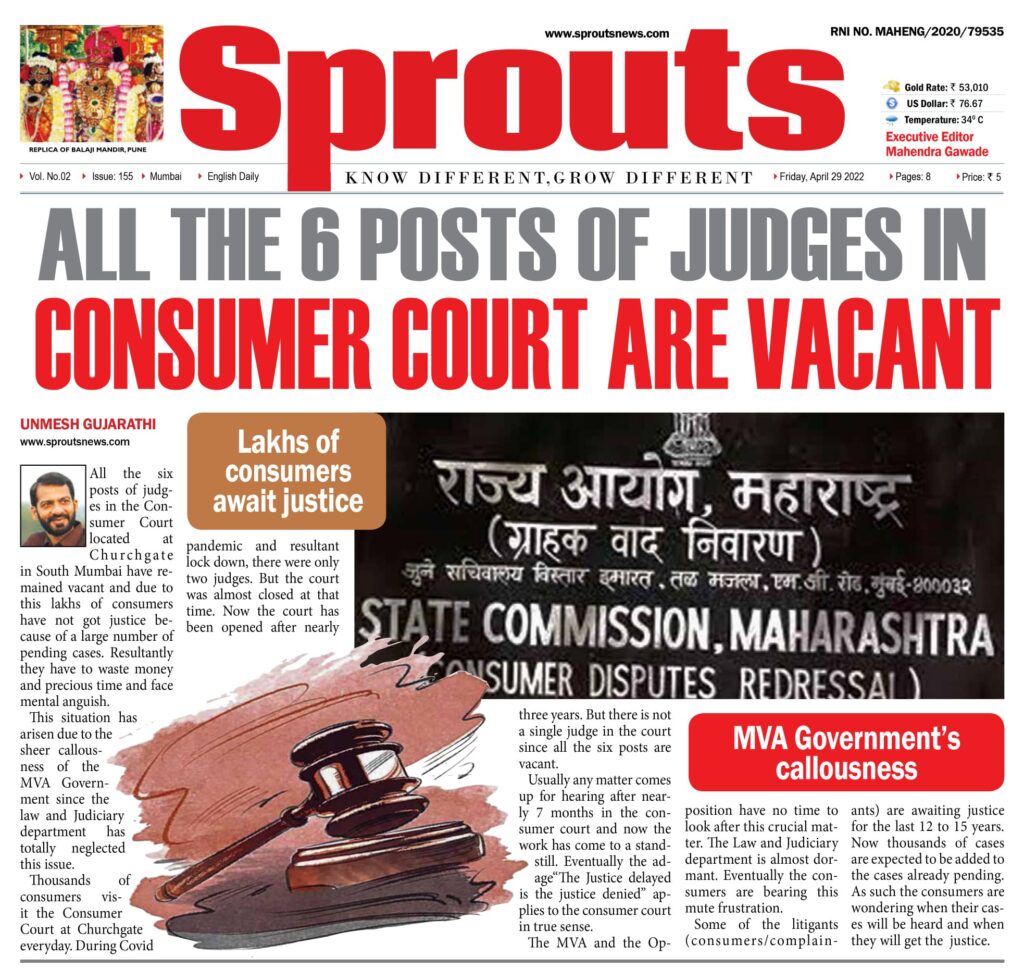 All the six posts of judges in the Consumer Court located at Churchgate in South Mumbai have remained vacant and due to this lakhs of consumers have not got justice because of a large number of pending cases. Resultantly they have to waste money and precious time and face mental anguish.
This situation has arisen due to the sheer callousness of the MVA Government since the law and Judiciary department has totally neglected this issue.
Thousands of consumers visit the Consumer Court at Churchgate everyday. During Covid pandemic and resultant lock down, there were only two judges. But the court was almost closed at that time. Now the court has been opened after nearly three years. But there is not a single judge in the court since all the six posts are vacant.
Usually any matter comes up for hearing after nearly 7 months in the consumer court and now the work has come to a standstill. Eventually the adage"The Justice delayed is the justice denied" applies to the consumer court in true sense.
The MVA and the Opposition have no time to look after this crucial matter. The Law and Judiciary department is almost dormant. Eventually the consumers are bearing this mute frustration.
Some of the litigants (consumers/complainants) are awaiting justice for the last 12 to 15 years. Now thousands of cases are expected to be added to the cases already pending. As such the consumers are wondering when their cases will be heard and when they will get the justice.
---