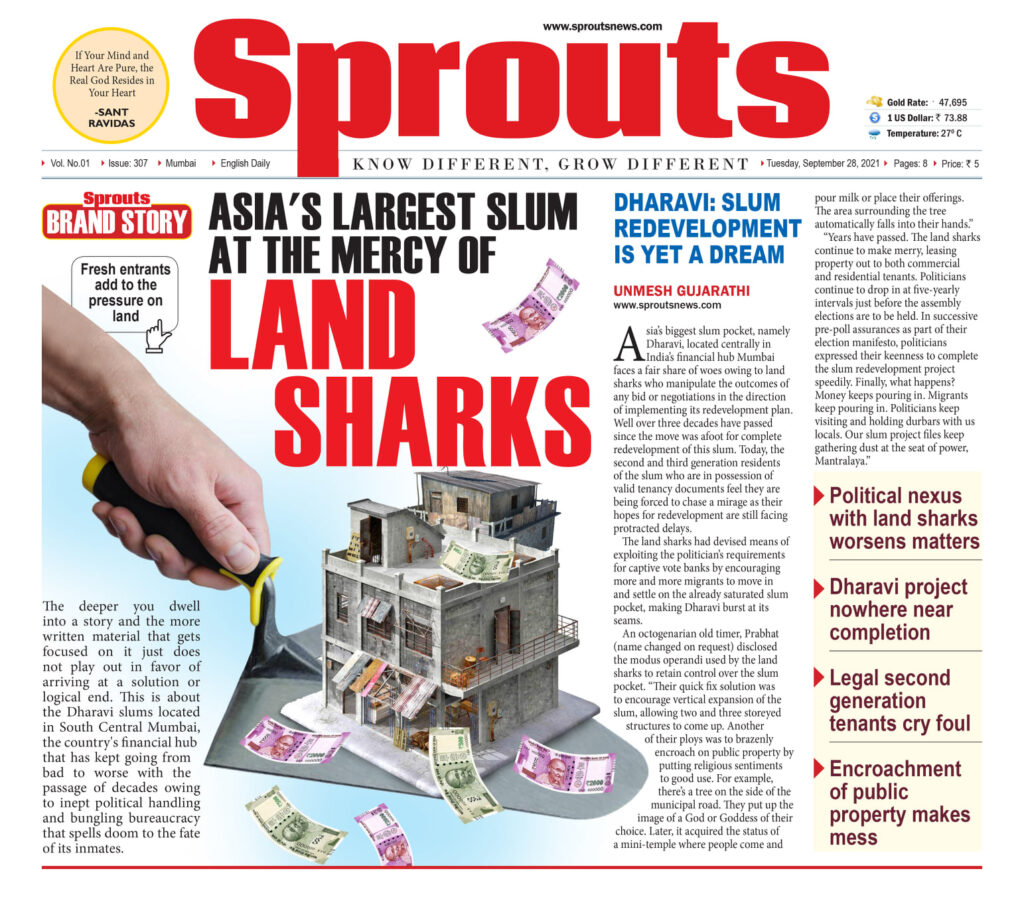 The deeper you dwell into a story and the more written material that gets focused on it just does not play out in favor of arriving at a solution or logical end. This is about the Dharavi slums located in South Central Mumbai, the country's financial hub that has kept going from bad to worse with the passage of decades owing to inept political handling and bungling bureaucracy that spells doom to the fate of its inmates.
Asia's biggest slum pocket, namely Dharavi, located centrally in India's financial hub Mumbai faces a fair share of woes owing to land sharks who manipulate the outcomes of any bid or negotiations in the direction of implementing its redevelopment plan. Well over three decades have passed since the move was afoot for complete redevelopment of this slum.
Today, the second and third generation residents of the slum who are in possession of valid tenancy documents feel they are being forced to chase a mirage as their hopes for redevelopment are still facing protracted delays.
The land sharks had devised means of exploiting the politician's requirements for captive vote banks by encouraging more and more migrants to move in and settle on the already saturated slum pocket, making Dharavi burst at its seams.
An octogenarian old timer, Prabhat (name changed on request) disclosed the modus operandi used by the land sharks to retain control over the slum pocket. "Their quick fix solution was to encourage vertical expansion of the slum, allowing two and three storeyed structures to come up. Another of their ploys was to brazenly encroach on public property by putting religious sentiments to good use. For example, there's a tree on the side of the municipal road. They put up the image of a God or Goddess of their choice. Later, it acquired the status of a mini-temple where people come and pour milk or place their offerings. The area surrounding the tree automatically falls into their hands."
"Years have passed. The land sharks continue to make merry, leasing property out to both commercial and residential tenants. Politicians continue to drop in at five-yearly intervals just before the assembly elections are to be held. In successive pre-poll assurances as part of their election manifesto, politicians expressed their keenness to complete the slum redevelopment project speedily. Finally, what happens? Money keeps pouring in. Migrants keep pouring in. Politicians keep visiting and holding durbars with us locals. Our slum project files keep gathering dust at the seat of power, Mantralaya."
---