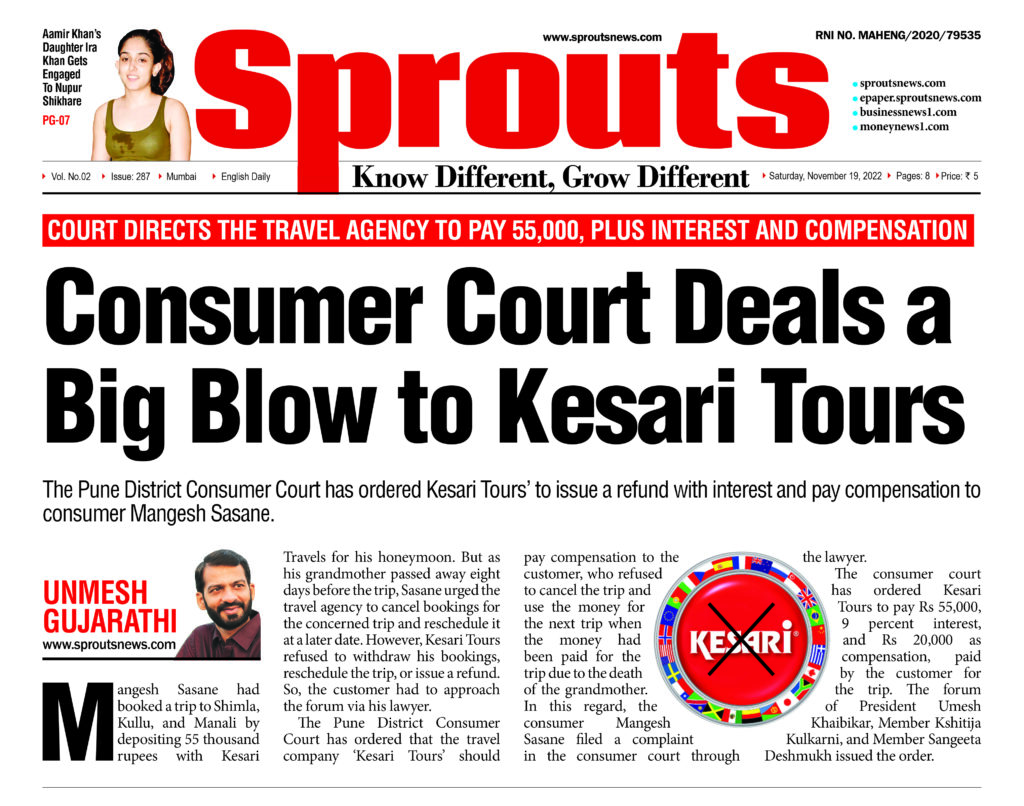 Court directs the travel agency to Pay 55,000, plus interest and compensation.
Unmesh Gujarathi
Sprouts Exclusive
The Pune District Consumer Court has ordered Kesari Tours' to issue a refund with interest and pay compensation to consumer Mangesh Sasane.
Mangesh Sasane had booked a trip to Shimla, Kullu, and Manali by depositing 55 thousand rupees with Kesari Travels for his honeymoon. But as his grandmother passed away eight days before the trip, Sasane urged the travel agency to cancel bookings for the concerned trip and reschedule it at a later date. However, Kesari Tours refused to withdraw his bookings, reschedule the trip, or issue a refund. So, the customer had to approach the forum via his lawyer.
The consumer court has ordered Kesari Tours to pay Rs 55,000, 9 percent interest, and Rs 20,000 as compensation, paid by the customer for the trip. The forum of President Umesh Khaibikar, Member Kshitija Kulkarni, and Member Sangeeta Deshmukh issued the order.
---