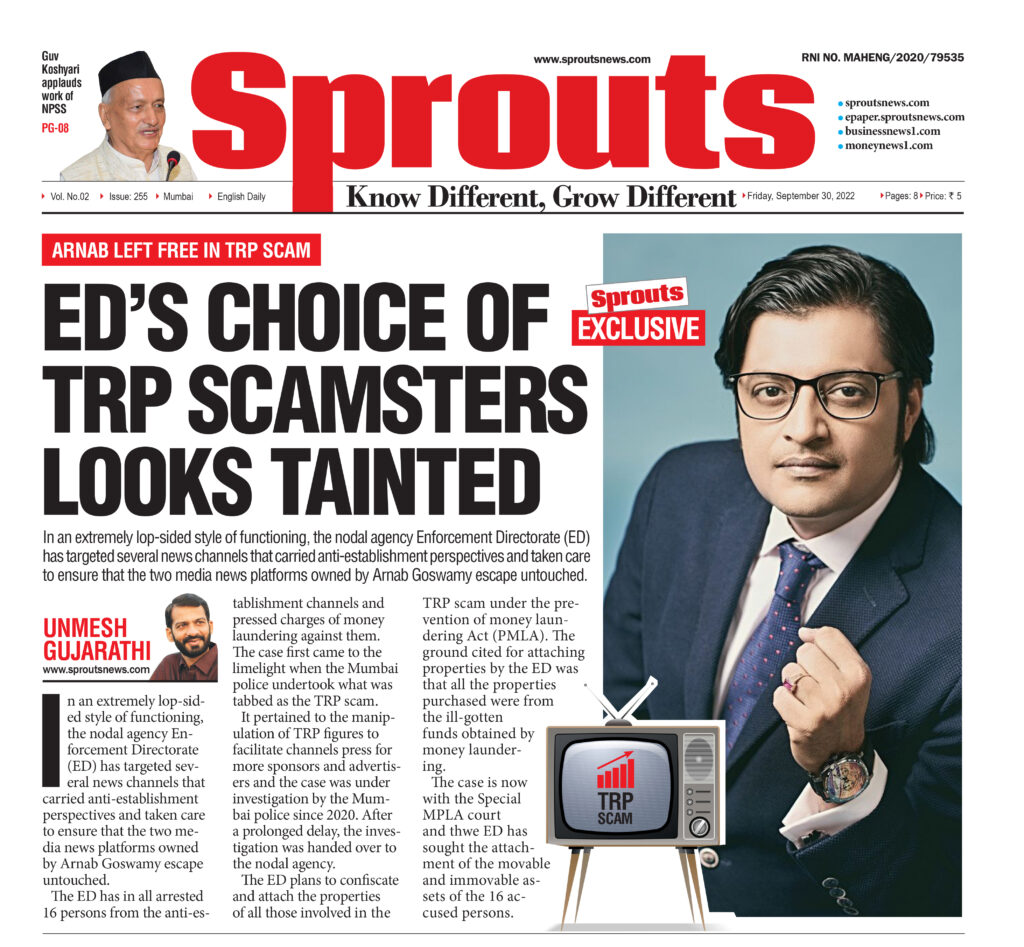 Arnab left free in TRP scam
Unmesh Gujarathi
Sprouts Exclusive
In an extremely lop-sided style of functioning, the nodal agency Enforcement Directorate (ED) has targeted several news channels that carried anti-establishment perspectives and taken care to ensure that the two media news platforms owned by Arnab Goswami escape untouched.
The ED has in all arrested 16 persons from the anti-establishment channels and pressed charges of money laundering against them. The case first came to the limelight when the Mumbai police undertook what was tabbed as the TRP scam.
It pertained to the manipulation of TRP figures to facilitate channels press for more sponsors and advertisers and the case was under investigation by the Mumbai police since 2020. After a prolonged delay, the investigation was handed over to the nodal agency.
The ED plans to confiscate and attach the properties of all those involved in the TRP scam under the prevention of money laundering Act (PMLA). The ground cited for attaching properties by the ED was that all the properties purchased were from the ill-gotten funds obtained by money laundering.
The case is now with the Special MPLA court and the ED has sought the attachment of the movable and immovable assets of the 16 accused persons.
---