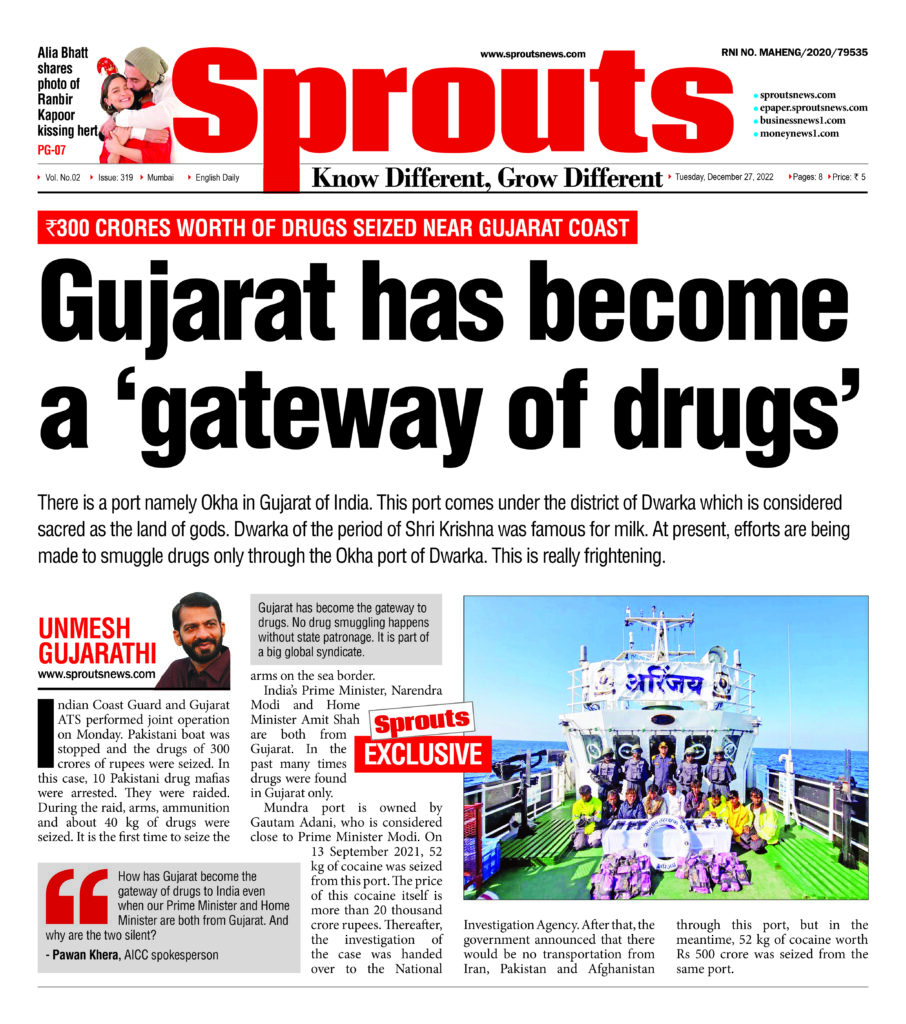 Unmesh Gujarathi
Sprouts Analysis
The Indian Coast Guard and Gujarat ATS performed a joint operation on Monday. The Pakistani boat was stopped, and the drugs worth 300 crores of rupees were seized. In this case, 10 Pakistani drug mafias were arrested. They were raided. During the raid, arms, ammunition, and about 40 kg of drugs were seized. It is the first time that arms have been seized at the sea border.
India's Prime Minister, Narendra Modi, and Home Minister, Amit Shah, are both from Gujarat. In the past, many times, drugs were found in Gujarat only. Mundra Port is owned by Gautam Adani, who is considered close to Prime Minister Modi. This port seized 52 kg of cocaine on September 13, 2021.
The price of this cocaine alone is more than 20 thousand crores of rupees. Thereafter, the investigation was handed over to the National Investigation Agency. After that, the government announced that there would be no transportation from Iran, Pakistan, or Afghanistan through this port, but in the meantime, 52 kg of cocaine worth Rs 500 crore was seized from the same port.
Speaking to the Sprouts, Pawan Khera, spokesperson for the AICC said, "Gujarat has become the gateway to drugs, No drug smuggling happens without state patronage. It is part of a big global syndicate. This should be thoroughly investigated."
Khera also asked, "How has Gujarat become the gateway of drugs to India even when our Prime Minister Narendra Modi and Home Minister Amit Shah are both from Gujarat?" And why are the other two silent?
---