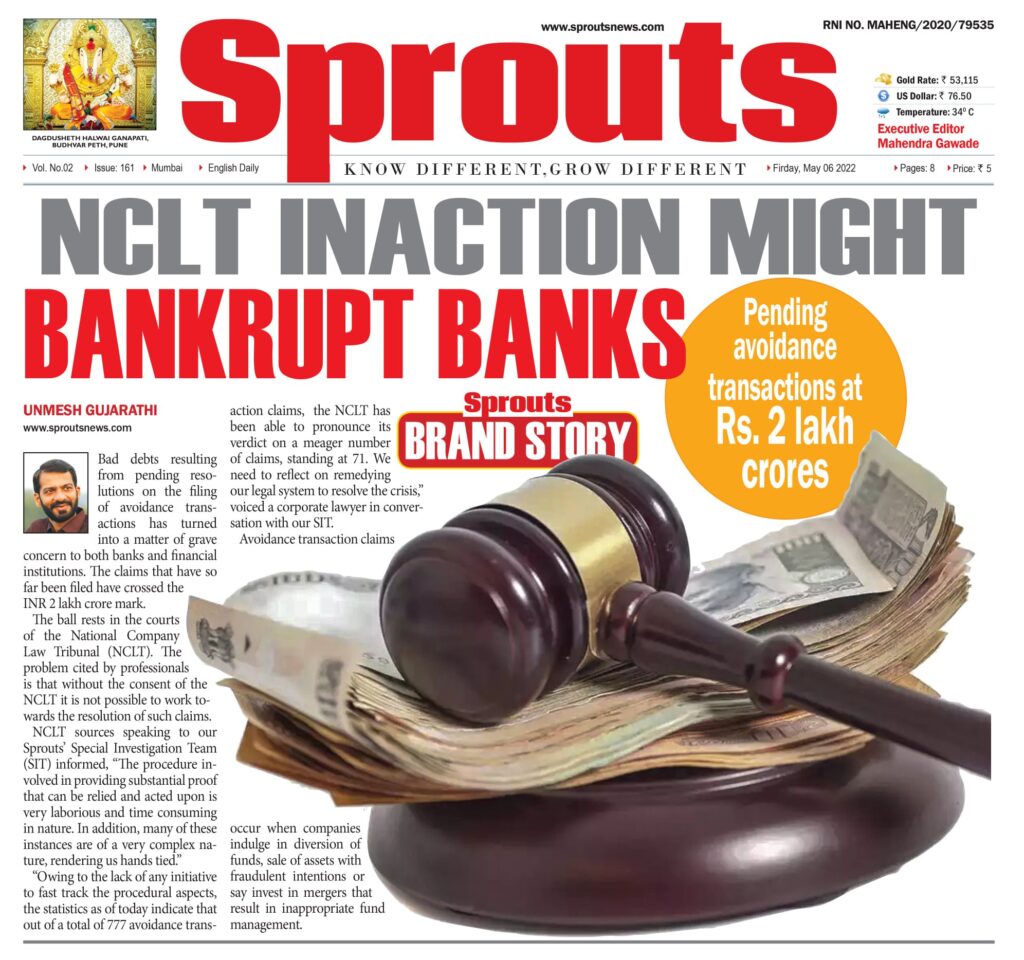 ad debts resulting from pending resolutions on the filing of avoidance transactions has turned into a matter of grave concern to both banks and financial institutions. The claims that have so far been filed have crossed the INR 2 lakh crore mark.
The ball rests in the courts of the National Company Law Tribunal (NCLT). The problem cited by professionals is that without the consent of the NCLT it is not possible to work towards the resolution of such claims.
NCLT sources speaking to our Sprouts' Special Investigation Team (SIT) informed, "The procedure involved in providing substantial proof that can be relied and acted upon is very laborious and time consuming in nature. In addition, many of these instances are of a very complex nature, rendering us hands tied."
"Owing to the lack of any initiative to fast track the procedural aspects, the statistics as of today indicate that out of a total of 777 avoidance transaction claims, the NCLT has been able to pronounce its verdict on a meager number of claims, standing at 71. We need to reflect on remedying our legal system to resolve the crisis," voiced a corporate lawyer in conversation with our SIT.
Avoidance transaction claims occur when companies indulge in diversion of funds, sale of assets with fraudulent intentions or say invest in mergers that result in inappropriate fund management.
---