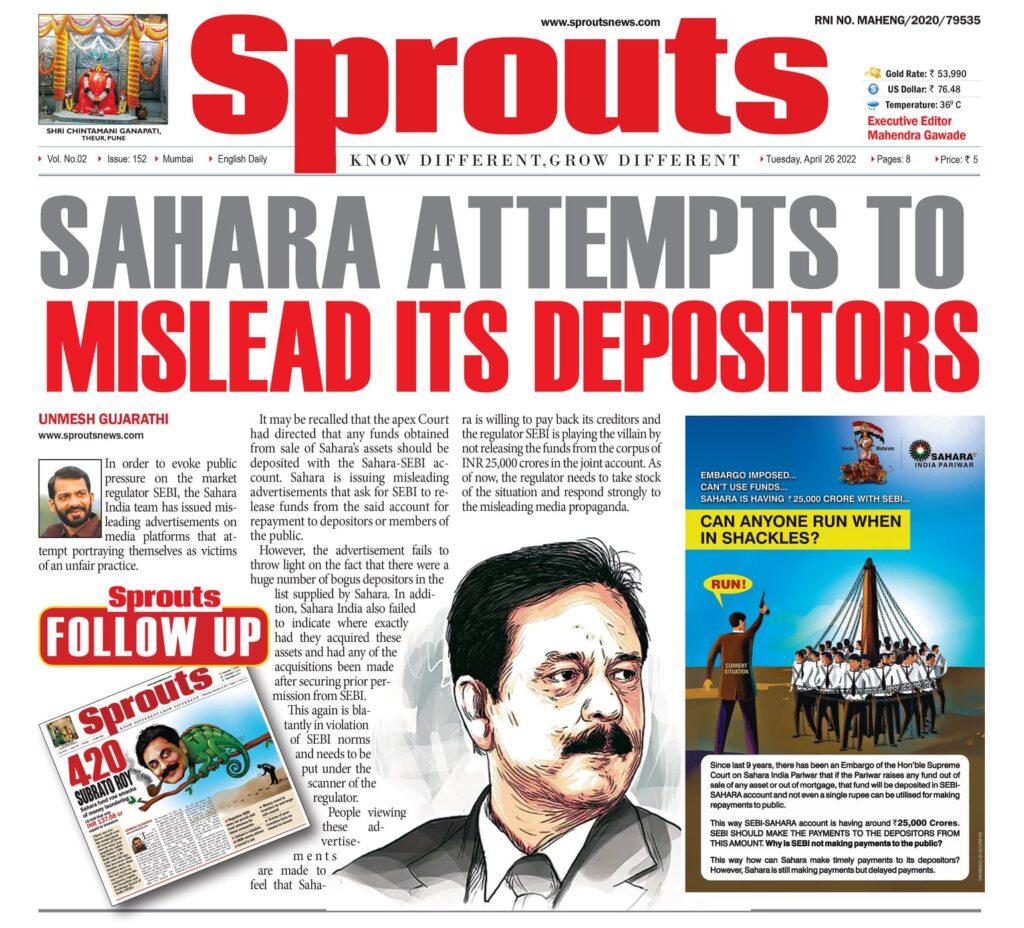 In order to evoke public pressure on the market regulator SEBI, the Sahara India team has issued misleading advertisements on media platforms that attempt portraying themselves as victims of an unfair practice.
It may be recalled that the apex Court had directed that any funds obtained from sale of Sahara's assets should be deposited with the Sahara-SEBI account. Sahara is issuing misleading advertisements that ask for SEBI to release funds from the said account for repayment to depositors or members of the public.
However, the advertisement fails to throw light on the fact that there were a huge number of bogus depositors in the list supplied by Sahara. In addition, Sahara India also failed to indicate where exactly had they acquired these assets and had any of the acquisitions been made after securing prior permission from SEBI.
This again is blatantly in violation of SEBI norms and needs to be put under the scanner of the regulator.
People viewing these advertisements are made to feel that Sahara is willing to pay back its creditors and the regulator SEBI is playing the villain by not releasing the funds from the corpus of INR 25,000 crores in the joint account. As of now, the regulator needs to take stock of the situation and respond strongly to the misleading media propaganda.
---