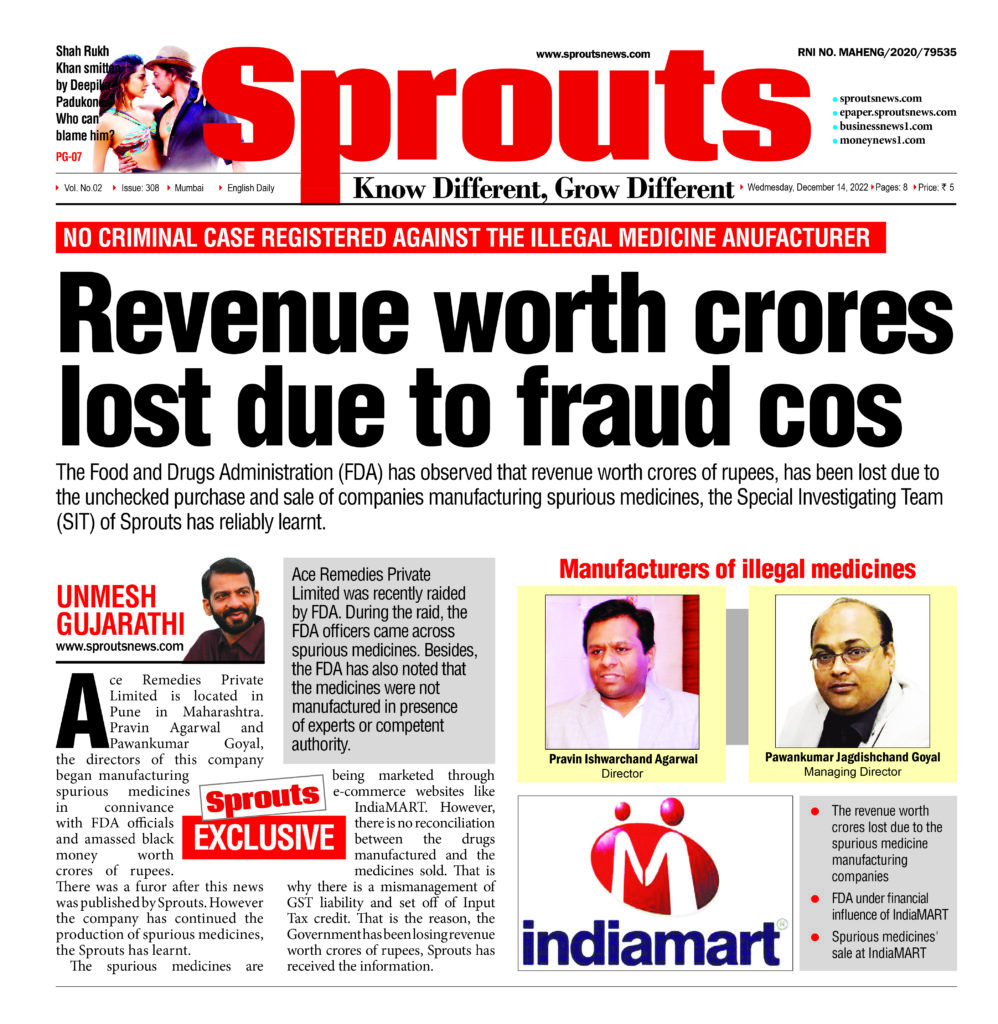 Unmesh Gujarathi
Sprouts exclusive
The Food and Drugs Administration (FDA) has observed that revenue worth crores of rupees have been lost due to the unchecked purchase and sale of companies manufacturing spurious medicines, the Special Investigating Team (SIT) of Sprouts has reliably learnt.
Ace Remedies Private Limited is located in Pune in Maharashtra. Pravin Agarwal and Pawankumar Goyal, the directors of this company began manufacturing spurious medicines in connivance with FDA officials and amassed black money worth crores of rupees. There was a furor after this news was published by Sprouts. However the company has continued the production of spurious medicines, the Sprouts has learnt.
The spurious medicines are being marketed through e-commerce websites like IndiaMART. However, there is no reconciliation between the drugs manufactured and the medicines sold. That is why there is a mismanagement of GST liability and set off of Input Tax credit. That is the reason, the Government has been losing revenue worth crores of rupees, Sprouts has received the information.
Ace Remedies Private Limited was recently raided by FDA. During the raid, the FDA officers came across spurious medicines. Besides, the FDA has also noted that the medicines were not manufactured in presence of experts or competent authority.
---